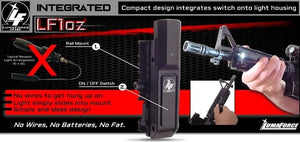 The 1 Ounce Weapon Light System
" One of the Nastiest New Blades I've seen"
Dual Action Design
The Tac-Edge OTF Karambit knives purpose built chassis has curves in all the right places. The butt end of the knife is home to the infamous retention ring which allows for not only weapon retention under duress but also for advanced flailing & spinning techniques. When the Karambit is closed and the blade has not been deployed it can be used as a less-lethal or pain compliance tool.
H A W K B I L L 440c Steel Blade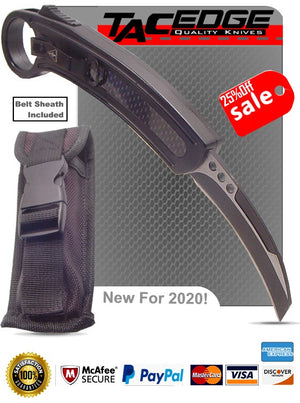 2020 Tac-Edge Dual-Action OTF AUTOMATIC Karambit Pocket knife
Sale price Price $ 67.50 Regular price $ 89.99
A tad over 3 0z. makes this the ideal carry Auto
Ultra Snappy
We love the Tac-Edge Ultra Lite's snappiness coupled with its ultra light feel and you will too. The handle is made from 6061-T6 Aluminum which is married to a super sharp 440 stainless steel blade.
2020 Tac-Edge Ultra-Lite Automatic Pocket knife
Sale price Price $ 37.50 Regular price $ 49.99
"I've carried mine for 2 years...wouldn't leave home without it." -Tom
Mini Blade...Big Action
The Tac-Edge MiNi offers Big performance with a small price tag. All the quality components of a larger auto tied up into this small gem. A true EDC work horse.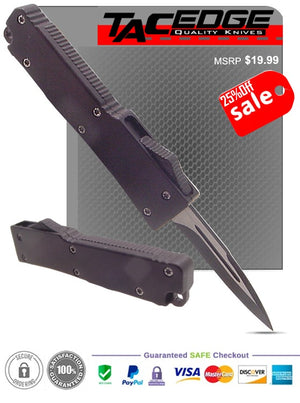 Tac-Edge Mini CA Legal OTF
Sale price Price $ 12.50 Regular price $ 19.99
3 Pc. Tac-Edge AUTOMATIC Knife set + Free Pink Lady Mini OTF
Sale price Price $ 99.00 Regular price $ 179.96